episode 129: turning your greatest gifts into a unique business with Susanna Merrick
November 1, 2020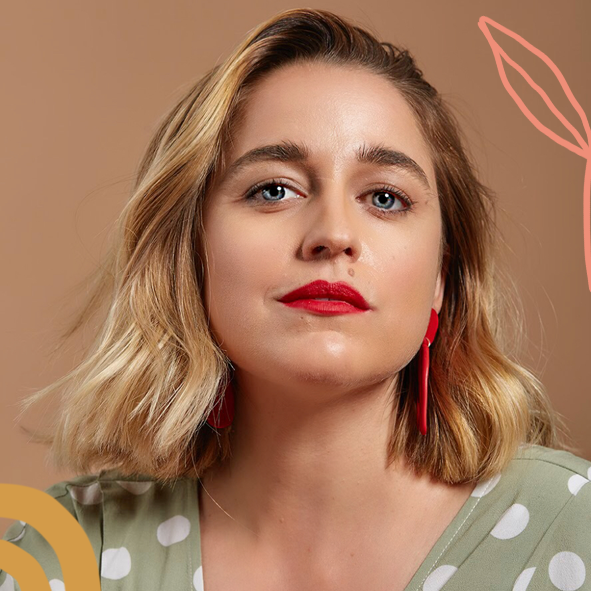 Susanna Merrick is a highly-sought-after Intuitive Energy Reader, Stylist and Spiritual Coach. And she is the Founder of Aura Wear, a method and brand that focuses on self-expression through color, fashion and wellness.
Susanna's mission is to empower people to take the reins of their self-expression through their personal style and spiritual practices by managing the health of their closet. Her work has been featured in Goop, Elle Magazine, Well+Good and Vanity Fair.
So, Susanna and I crossed paths many times at our co-working space pre-pandemic. And I'm so happy we finally found a way to come together and have this conversation. As you'll hear in the episode, she is such a bright light, completely brilliant, and has an incredible story about how she got into this work. I am obsessed with what she does, and I have a feeling we're going to collaborate in the future.
We chat about:
Why feeling seen and self-expressed has mattered to her since she was young and why she's so passionate about helping others find their freedom in that too
The pivotal life events that led her to leave behind her NYC acting career, become a children's teacher, and connect deeply with her ability to see and read aura's
When she realized she wanted to become an entrepreneur and why it took her being in action to find clarity about WHAT kind of business she wanted to create
How she approached integrating three seemingly unrelated things into one business and set of offerings: aura reading, personal styling, and wellness
How not being attached to when her business would succeed and trusting herself was so key to getting her big break moment with Goop
What it's been like to pivot a mostly in-person business to an exclusively online business during the pandemic and how this has creative massive growth
Why it was like to navigate the start of her business when no one understood what she did, and how being ok with being weird allowed her to stay committed to it
And so much more!
Resources:
Loved this episode? Show it some love.
I'd be so grateful if you subscribed on iTunes, Spotify, or your favorite podcast app and left a review. The more reviews we have, the more likely fellow female entrepreneurs are to find these powerful interviews and get the insights they need to move their businesses forward.