episode 204: turning a love for plants into a trailblazing business with Maria Failla
July 31, 2022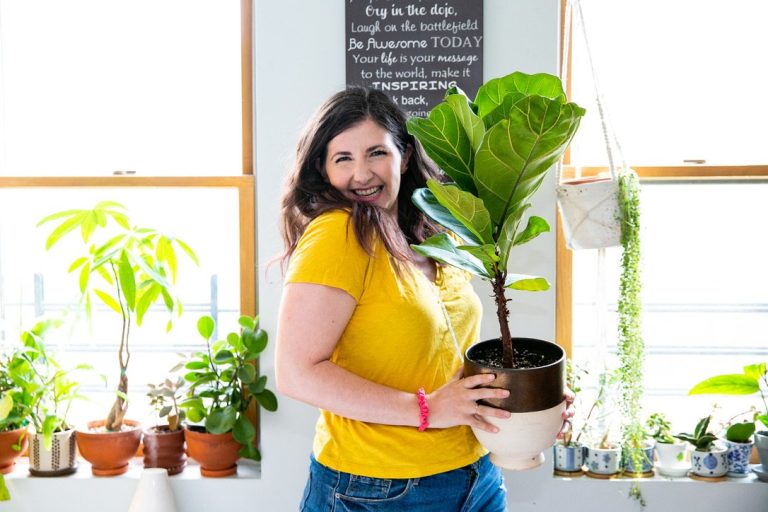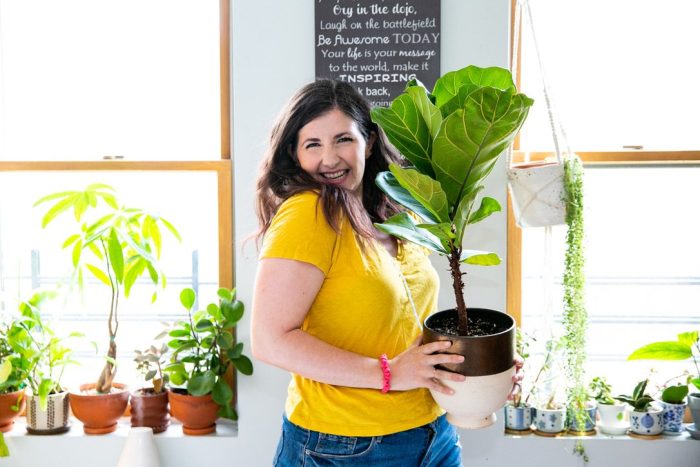 Maria Failla is a "Plant Killer Turned Plant Lady" on a mission to help everyone successfully care for plants and make the world a kinder and greener place.
After learning to care for plants and experiencing the joy this brought to her life, she launched the Bloom and Grow Radio Podcast to learn alongside her listeners as she interviews experts in all aspects of plant care.
Since the launch of her podcast, she also launched the Bloom & Grow [Virtual] Garden Society and authored Growing Joy: The Plant Lover's Guide to Cultivating Happiness (and Plants).
Maria spent the last decade as a professional Musical Theater performer and has been seen in Broadway musicals on the Great White Way and around the world.
She's thrilled to now use her voice to help people grow more joy in their lives, through plant care.
As you'll soon hear, I recently stumbled upon Maria, her incredible work, and magnetic energy on Instagram.
I bought her book – which I'm loving – and soon found out that my husband knows her! You'll find out how in the episode.
Maria is a true breath of fresh air and is blazing a brand new trail in the wellness space.
I can't wait for you to hear all of the details on how this beautiful venture came to be.
We chat about:
Her journey pursuing her dream career as a singer and Broadway performer, landing a role in CATS, and more
How her love affair with plants began and became her favorite form of self-care, and included having coffee with her basil plant every morning instead of looking at a screen
What inspired her to start her podcast Bloom & Grow Radio, why it exploded in growth almost instantly, and now has over 1 million downloads
What it looked like for her to leave behind her career in the arts and become a fulltime entrepreneur
How she went from growing her listeners and subscribers, to launching a successful paid membership community and writing her book
And so much more!
Resources:
Loved this episode? Show it some love.
I'd be so grateful if you subscribed on iTunes, Spotify, or your favorite podcast app and left a review. The more reviews we have, the more likely fellow female entrepreneurs are to find these powerful interviews and get the insights they need to move their businesses forward.