episode 98: the impact of choosing heart over strategy with Paula Mallis
March 15, 2020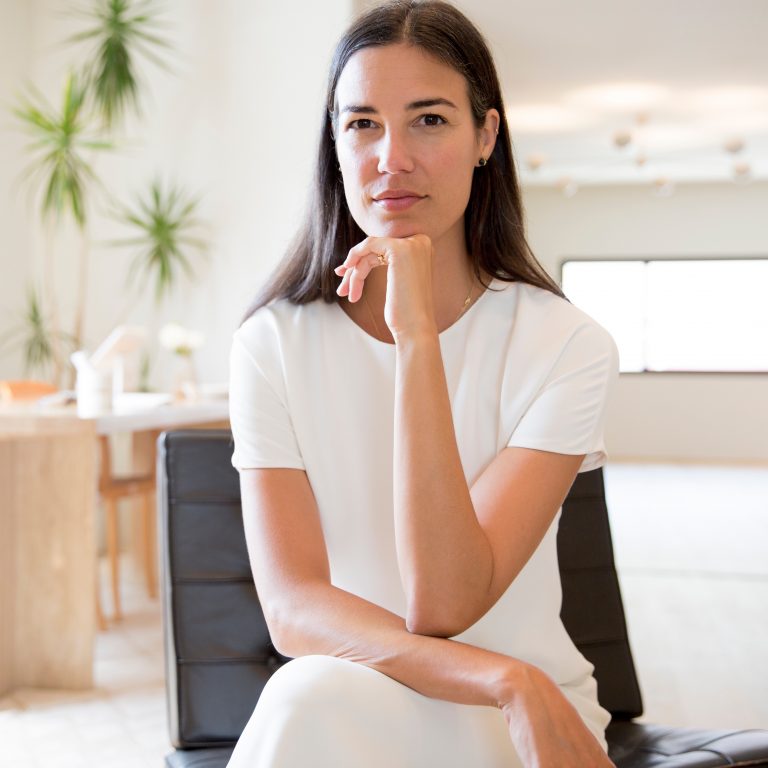 Why she's amazing:
Paula Mallis is the founder of WMN Space, an LA-based healing oasis and gathering space for women. Her expertise as a doula, a facilitator of women circles, along with her extensive training in Spiritual Psychology, inspired her to create an environment where women are supported on their own unique journey to cultivate their intuition and more. WMN Space has been featured in the New York Times, Goop, Well & Good, Chalkboard Mag, Vogue, and others.
If you've been listening to the show for a while or at least follow me on social media, you know that my business and branding philosophy is deeply rooted in spirituality and intuition. I have seen first-hand the magic that happens when someone is connected to their truth and vision, as well as the struggle that happens when someone is not.
Which is why I love bringing conversations like this one to the show. As you'll hear, Paula built a thriving business without a strategy. Instead, she leaned completely into her spiritual practice and intuitive guidance to make every decision. Over and over again, she tuned in and took action. Tuned in and took action. Until WMN Space became what it is today.
In the episode, she shares:
Why birthing her daughter was the catalyst to her shifting from a career as an actress and model to personal growth entrepreneur
What it looked like for her to start building a community for women and how this passion project grew beyond the walls of her living room into its own brick and mortar oasis
Why she built every piece of her business intuitively, leveraging her heart and spirituality vs. strategy
Her step by step process for moving through self-doubt, upset, self-judgment, and limiting beliefs in order to step into her purpose more fully
The imperfections and missteps she's taken along the way and how getting honest with herself inspired a real shift in her business and led to more growth and profit
And so much more!
Resources:
Loved this episode? Show it some love.
I'd be so grateful if you subscribed on iTunes, Spotify, or your favorite podcast app and left a review. The more reviews we have, the more likely fellow female entrepreneurs are to find these powerful interviews and get the insights they need to move their businesses forward.