episode 26: the art of being a trailblazer and building a community with Millana Snow
June 3, 2018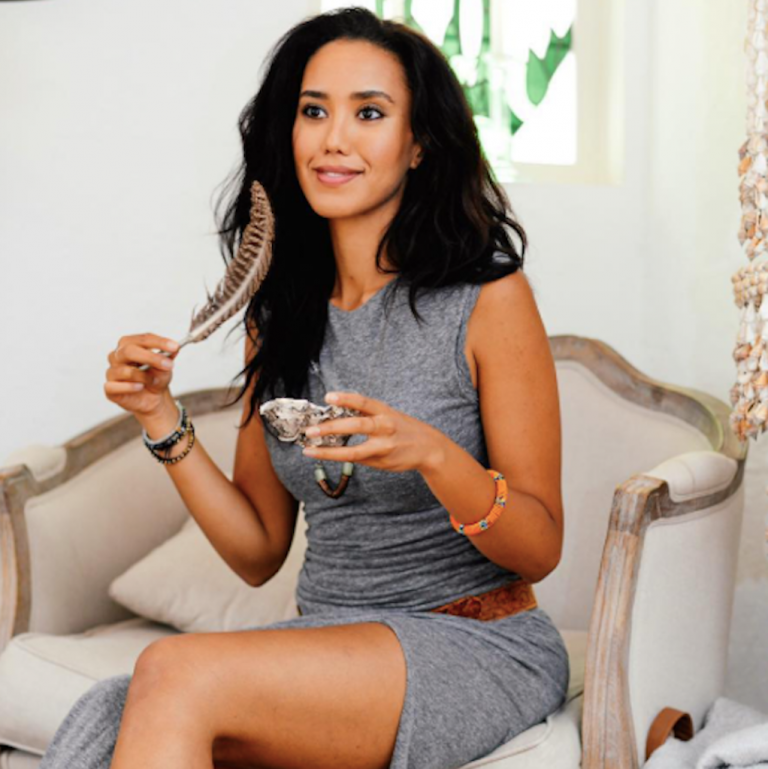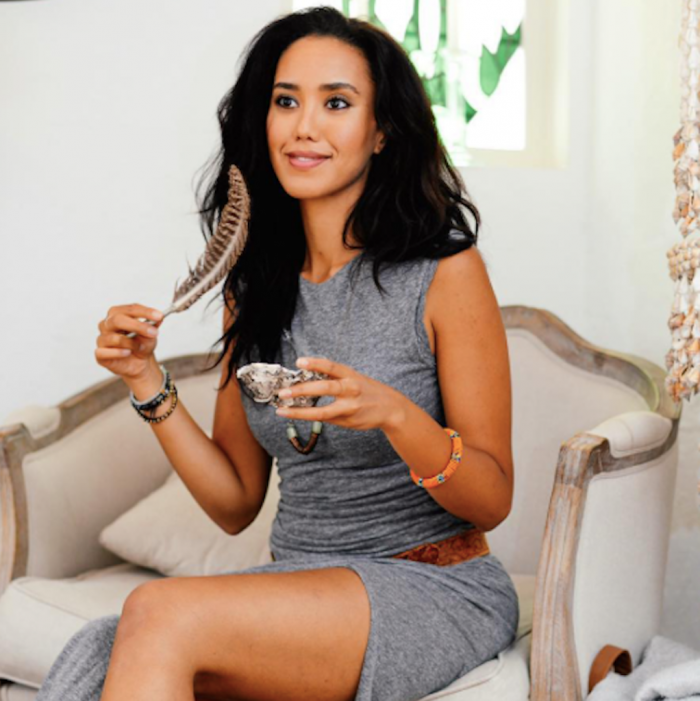 Why she's amazing:
Millana is a former New Yorker now living in Venice, CA with her German Shorthair Pointer, Aria. A model and actor for over 12 years, Millana is also a Reiki healer, meditation teacher and Founder of Serene Social, SereneBook.com and the new Wellness Official; the first all-in-one marketplace connecting users directly to the best curated and vetted brands and practitioners of the global wellness community. Her passion is to connect, empower and support others to heal themselves by expanding consciousness in their everyday lives.
Millana has always lived in a world of contrast. After spending her childhood reading the Bhagavad Gita and her tarot cards, she went on to the world of fashion and entertainment becoming the winner of Project Runway and working with clients like YSL, Cover Girl, L'Oreal and Gant as well as working behind the scenes in publishing, public relations and creative direction for VIBE, Uptown Magazine, Vespa and Porsche. Today, Millana has integrated these worlds by leading workshops, meditations and talks at NYU, Syracuse, Soho House, Lululemon, Alexander Wang and more.
The first time I met Millana was at a Serene Social event at Soho House in 2014. It was an intimate dinner with other women, and I went literally the day after breaking up with my then boyfriend. She held such a safe, warm, loving space that honestly was incredibly healing for me. Ever since I've been one of her biggest fans, and I'm so excited to share her with you today.
In this episode, you'll discover:
What made her realize that modeling wasn't the right career for her and the vision that inspired her to become an entrepreneur
How she pioneered the concept of rooftop yoga in New York City back in 2012 and how it led to partnerships with Lululemon, Soho House, and Samsung amongst others
Why she believes authentic relationships are everything and how building alliances with people over the past decade has greatly supported the growth of her tribe
The evolution of her various businesses and what inspired her to create her latest brainchild Wellness Official
Why she believes being really raw and really real are essential when you have a personal brand and the two big heartbreaks that happened for her in 2017
And so much more!
Resources:
Loved this episode? Show it some love.
I'd be so grateful if you subscribed on iTunes and left a review. The more reviews we have, the more likely fellow female entrepreneurs are to find these powerful interviews and get the insights they need to move their businesses forward.