episode 75: owning your weird to build a cult following with Sky Ting co-founders Krissy Jones and Chloe Kernaghan
May 26, 2019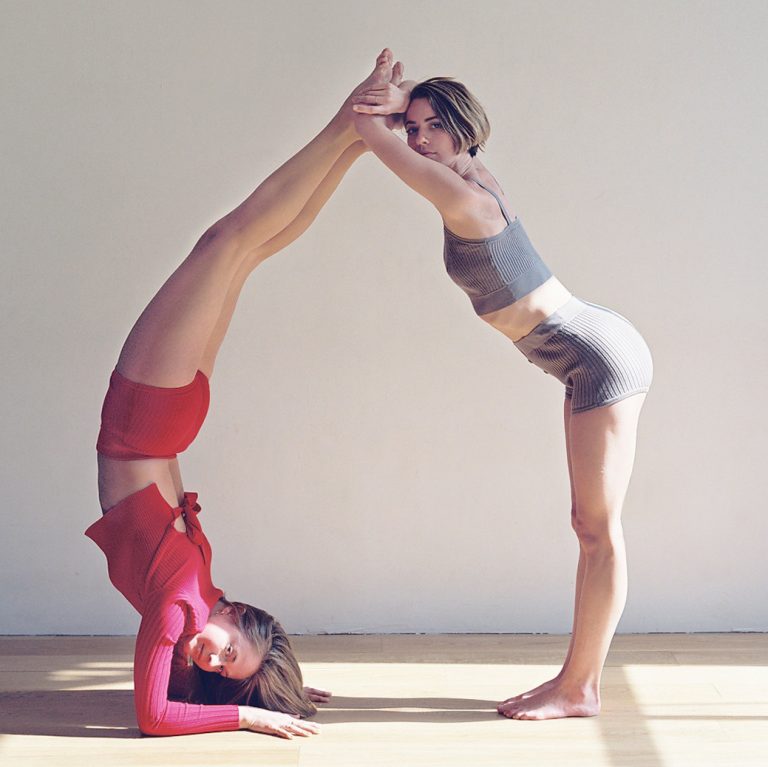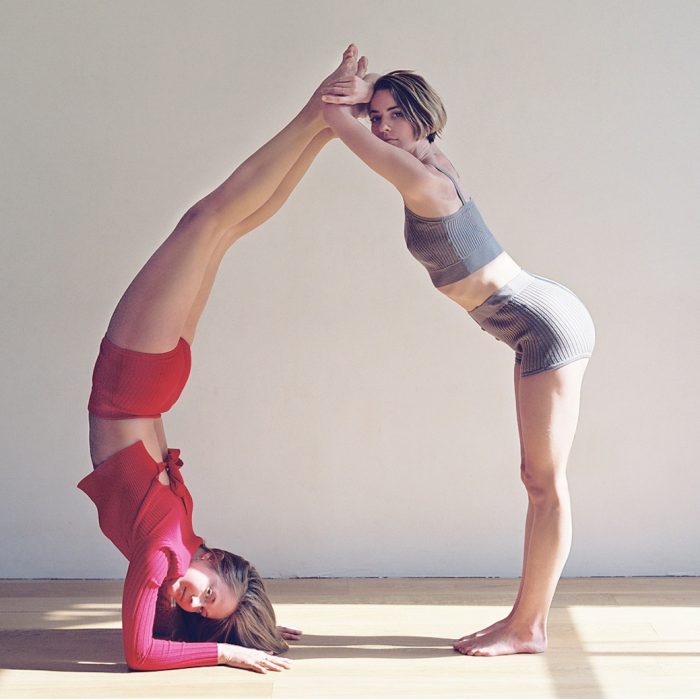 Why they're amazing:
Krissy and Chloe are the co-founders of Sky Ting, an uber popular collective of yoga studios in New York City.
What started as the simple desire to create a space that's inclusive, light, fun, and beautiful—has grown into three bustling wellness oasis's that act as a second home to its members.
Unlike a variety of other yoga destinations, Sky Ting classes aren't focused on fitness, getting skinny, or trends. But instead rooted in improving the functionality of the body and giving people the tools to enhance their lives off the mat.
Their distinct brand aesthetic, unique philosophy, and focus on creating a welcoming environment for their beloved community has won them tons of praise and recognition from publications like Vogue, The New York Times, Forbes, and Yoga Journal amongst others.
As someone who has practiced at their studios, I can tell you that there is something incredibly uplifting about being at Sky Ting. They've done such an amazing job at giving people access to great yoga, while also creating a space you honestly wouldn't mind living in.
It was so fun to chat with both Krissy and Chloe about their 4+ year journey in building their yoga empire, and to hear how they did it. Because running a brick and mortar business in New York City is no easy feat.
In our conversation, they share:
Why a conversation in the ocean on a retreat in Nicaragua ultimately inspired them to go into business together
What it was like to open up their first location in Chinatown and why their focus on creating community was so key to gaining a cult following
How they use the principles of yoga to guide their decisions in business and the role using body wisdom has played in their success
What it's been like to completely bootstrap the operations of 3 studio locations in a major city and never need investors
The glue that's kept them together as partners in business and how their personalities and style balance each other out
The various revenue streams that keep Sky Ting humming along and the new digital option they're launching this summer

And so much more!
Resources:
Giveaway Alert!
Snag My New Copywriting Course for Free
Holy moly, we've hit our 75th episode! A celebration is in order, which means it's time to do a little something special for YOU. So, here's the deal.
On Monday, June 3rd I'll be launching something pretty exciting – Copywriting 101, a $99 self-study course that teaches you how to write captivating copy in under 40 minutes.
You'll get inside my brain and learn my whole copywriting process. The same process I've used to write for over 200 clients in the wellness space including best-selling authors, Emmy Award Winners, coaches, and entrepreneurs.
If you're someone who has been struggling with your website copy or you know that what you've got doesn't speak your target audience's language, this course is for you.
Now, here's the special part. I'm giving away the course to three lucky listeners for free. And I'm sooo excited to do this.
So, here's how to enter.
Step 1: Go to your iTunes podcast app and click on the Brand Yourself show. (If you don't have iTunes, you can create an account and get access to the app on your computer.)
Step 2: Scroll down to the bottom of the list of episodes and hit "Write a review."
Step 3: In your review, let me know why you love the show and then—THIS IS IMPORTANT—include the hashtag #BrandYourself75 as well as your IG handle so that I know how to contact you.
Step 4: Then hit submit and you're entered.
The winners will be chosen on Monday, June 3rd.
I'm so grateful to have you as a listener—for sharing the episodes with people in your life, for sharing them on social media. It means the world to me. Thank you, thank you, thank you, and good luck!