episode 77: #MenInWellness, using intuition to blaze your own trail as an entrepreneur with Shane Heath
June 9, 2019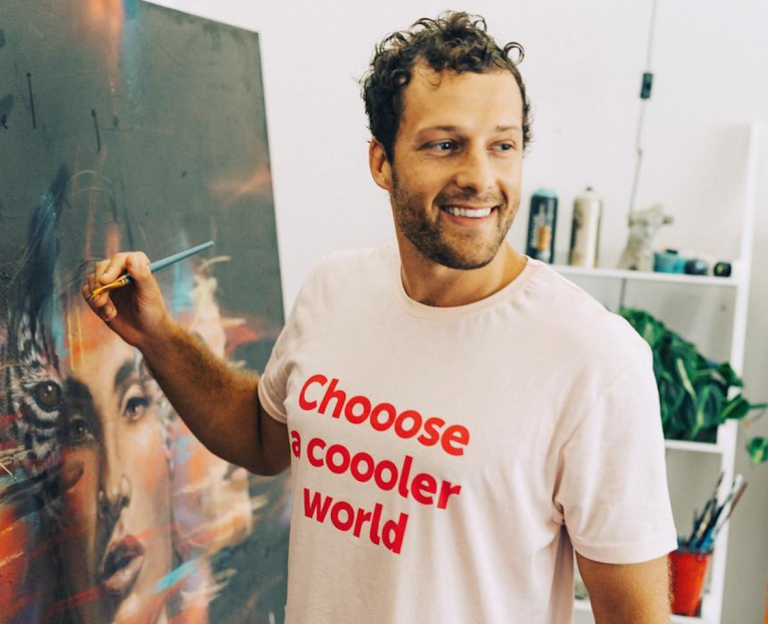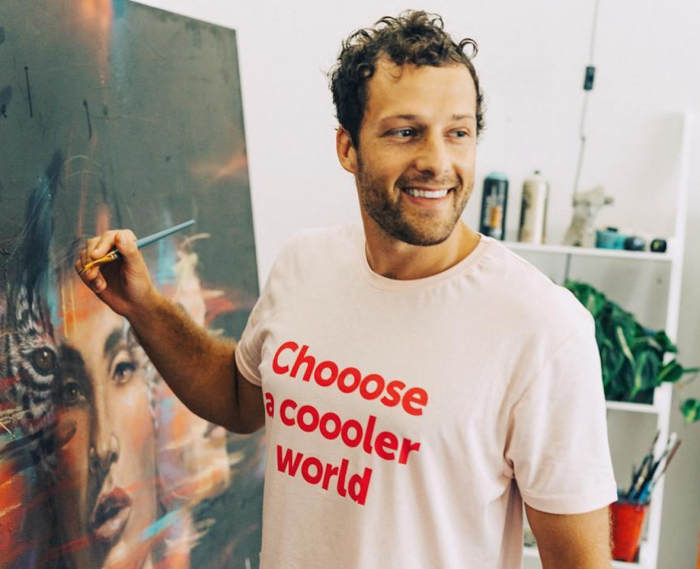 Introducing #MenInWellness!
As you know, Brand Yourself is a show devoted to interviewing entrepreneurs in the wellness and personal growth space who have built their businesses with authenticity, integrity, and heart.
Up until now, I've only had ladies on the show because I'm devoted to elevating the visibility of female and female-identified business owners.
Thing is… men have a whole lotta wisdom to share about the entrepreneurial journey too. So, I've been actively seeking out the conscious, kind-hearted, go-getter guys who are doing really amazing things the world of wellness.
And today, I'm excited to kick off the #MeninWellness series where I'll be peppering in episodes with male or male-identified entrepreneurs to give a peek inside how they've approached the pursuit of business too.
Every perspective and every nugget of wisdom is powerful in my book.
So, first up is Shane Heath.
Why he's amazing:
Shane is the Founder and CEO of MUD\WTR, a company that creates products and experiences to optimize one's mind, body and ritual. Their flagship product is an elixir consisting of masala chai, cacao, turmeric, cinnamon, sea salt and four mushrooms: chaga, reishi, lion's mane and cordyceps. With 1/7th the caffeine of coffee, when combined you get energy, focus and immune benefits without the jitters, crash and dependency.
Since launching in May of 2018 MUD\WTR has reached tens of thousands of customers across every state in the US and garnered capital from high profile angel investors and VCs. AND surpassed $1M in revenue in their first year of business.
Shane has created a brand that is a powerful bridge between foreign ingredients and the functional beverage space, a trend that is thriving, as shown in MUD\WTR's featured press in publications like The Guardian and The Dieline coupled with nods from high profile personalities ranging from athletes like Kelly Slater and Luke Rockhold to nutrition experts like Thomas Delaur and Whole30 Co-founder Melissa Hartwig.
Outside of MUD\WTR, Shane Heath is also a fine artist. Creating large scale paintings using a variety of mediums including acrylics, spray paint, charcoal and pastels.
You're going to love Shane. He is such a conscious human being and the way he's approach his business is really inspiring.
In our conversation, he shares:
His super strong connection to his intuition, and the ways he's allowed it to lead him in life even if it hasn't been the popular path to take – specifically in college when his friends thought he was weird for doing hot yoga and Ayurvedic cleanses
Why he believes getting physically and emotionally uncomfortable and using it as a way to build resilience is what gives you an advantage in life and business—and the ways he's done that for himself
The birth of MUD/WTR and why this super personal ritual blend of superfood ingredients empowered him to quit coffee and replace it with something more nutrient dense
The moment he realized he was on to something and what it was like to produce his product while working full time
What made him ultimately take the leap and quit his job, and the role one mentor played in giving him the means to take a massive risk
His incredible journey landing funding from angel investors and VCs early on and how his previous experience at tech startups gave him the know-how to navigate this terrain
And so much more!
Resources:
I'm also very excited to share that…
My brand new copywriting course Copywriting 101 is now live!
If you're someone who has struggled to nail your brand's messaging, from the tagline to the mission statement to the about and services pages—this $99 course was designed for you.
Yep, for $99 you can get inside my brain, grab my whole copywriting process and learn how to write captivating copy in under 40 minutes.
Click here to get the details!
Loved this episode? Show it some love.
I'd be so grateful if you subscribed on iTunes, Spotify, or your favorite podcast app and left a review. The more reviews we have, the more likely fellow female entrepreneurs are to find these powerful interviews and get the insights they need to move their businesses forward.