episode 32: letting your mission find you with Soul Camp co-founders Michelle Garside & Ali Leipzig
July 15, 2018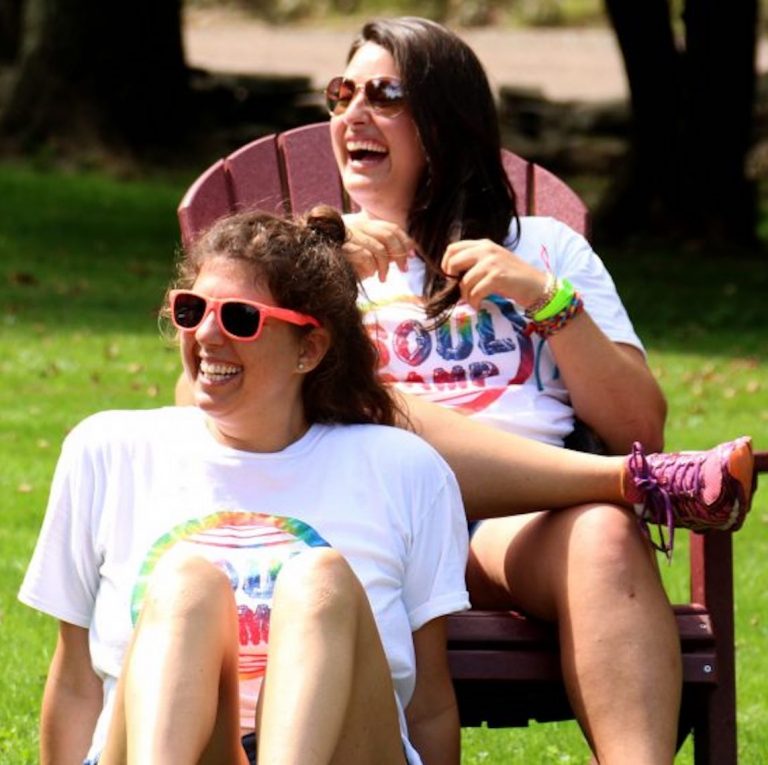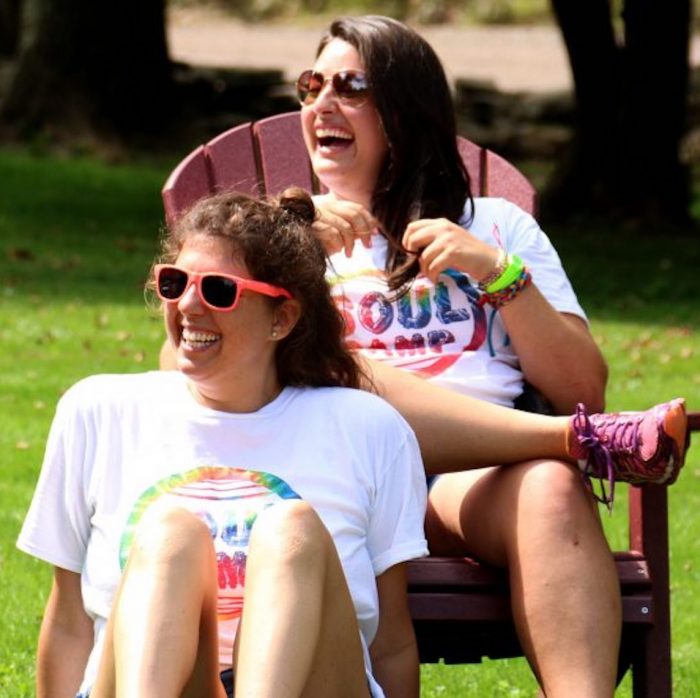 Why they're amazing:
Michelle and Ali are co-founders of Soul Camp and Soul Camp Creative. Soul Camp is a transformative sleep away camp for adults that creates large-scale community experiences that are not only deep and healing but fun and playful as well. And Soul Camp Creative is a full-service Marketing Agency devoted to working with conscious companies and brands that are positively impacting the planet. Ali, Michelle, and their companies have been featured in Oprah Magazine, Travel and Leisure, Fitness, Women's Health, Good Morning America, ABC News, Parents, Fortune, Inc., and Forbes.
I've known Ali and Michelle since 2014 when they created the first ever Soul Camp experience. And I'm so proud to call them colleagues and friends. As you'll hear from this conversation, these two are brilliant and their positive energy is contagious, and I couldn't be more excited to share them with you today.
**Get $100 off your ticket to Soul Camp this summer through this link.**
In this episode, you'll discover:
How these two amazing ladies know each other and what inspired them to start Soul Camp
How their partnership empowered them to take their business idea and run with it vs. getting caught in self-doubt or overwhelm
What it's been like to create a business with a best friend and how they've moved through challenging moments together
The ways they complement each other's strengths and weaknesses
Their approach to building partnerships and how they landed partners including Soul Pancake and Huffington Post in the very first Soul Camp
Why they make a point to focus on collaboration vs. competition and how it's served the growth of their businesses
And so much more!
Resources:
Loved this episode? Show it some love.
I'd be so grateful if you subscribed on iTunes, Spotify, or your favorite podcast app and left a review. The more reviews we have, the more likely fellow female entrepreneurs are to find these powerful interviews and get the insights they need to move their businesses forward.