episode 81: leaning into the mystical side of entrepreneurship with Deborah Hanekamp
July 7, 2019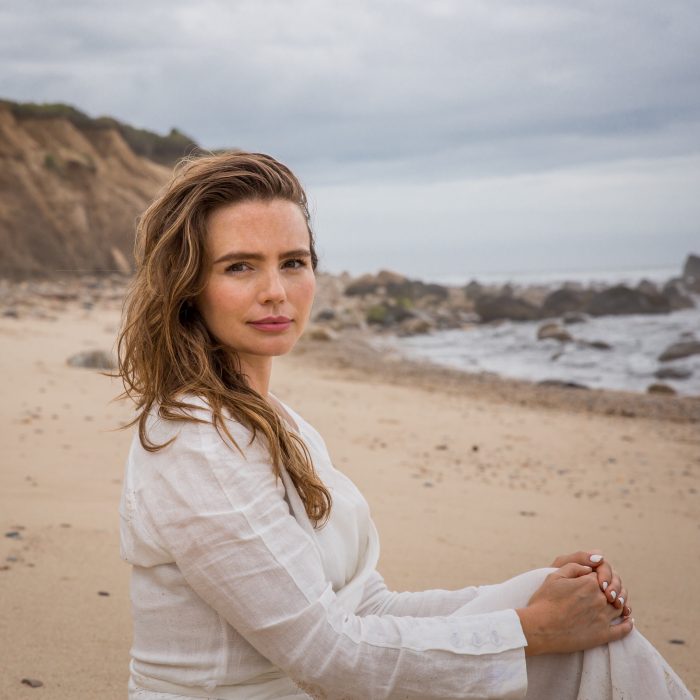 Why she's amazing:
Deborah is the creator of Mama Medicine, healing center and digital platform located in Soho, New York City where she facilitates Medicine Readings.
These ceremonies integrate over 17 years of experience and wisdom in the healing arts. Her work blends ancient knowledge from across a variety of traditions.
At the end of every Medicine Reading Ceremony, Deborah prescribes a ritual bath. These beautiful baths (with flowers, crystals, and herbs), along with her unique aesthetic and approachable personality, have garnered Mama Medicine tens of thousands of global followers on Instagram and the recognition as "fashion's favorite healer."
In a world of gurus and self-help, Mama Medicine helps us connect to the inner shaman—the inner healer—within us all: the power of love.
Her work has been featured in Vogue, The New York Times, Well + Good, Marie Claire, The Huffington Post, and many others.
As you'll hear in our conversation, this lady is magical. And I can't wait to experience her work personally in August when I'll be having my own medicine reading before my baby arrives. Be sure to follow me on Instagram @blairbadenhop to hear about it!
In our conversation, we also discuss:
Why she was drawn to everything spiritual and divine from a young age, and always knew she was meant to help people her whole life
What it was like to kick things off as a yoga instructor at just 19 years old, and then open a yoga studio and healing center at just 24 in NYC
How she funded her shamanic and medicine trainings in Thailand and Peru and ran a brick and mortar business simultaneously
Why she became disenchanted by the wellness industry and what led her to shut down and shift directions in her business
How her daughter's birth significantly inspired a deep clarity about the evolution of her business to the Mama Medicine platform
The serendipitous moment with the New York Times that led to massive business growth, press, and recognition

How she blends the world of business strategy with intuition, and why that's been key to organic growth and building a loyal community

And so much more!
Resources:
Loved this episode? Show it some love.
I'd be so grateful if you subscribed on iTunes, Spotify, or your favorite podcast app and left a review. The more reviews we have, the more likely fellow female entrepreneurs are to find these powerful interviews and get the insights they need to move their businesses forward.