episode 03: how to build genuine relationships with Nitika Chopra
January 8, 2018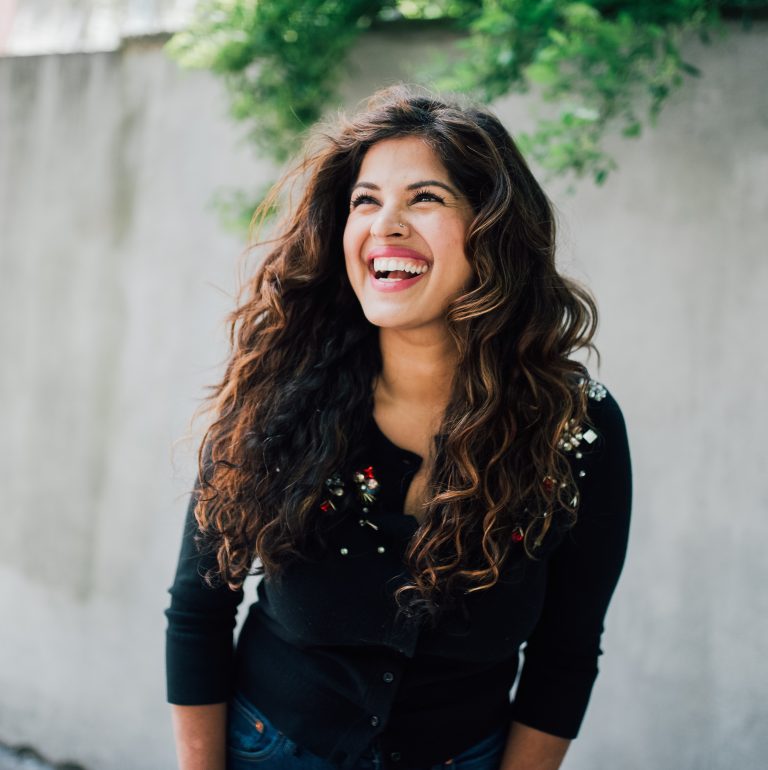 Why she's amazing:
Nitika Chopra is a certified life coach, wellness entrepreneur, and motivational lifestyle guru who is a go-to resource for young women around the globe. She's on a mission to inspire radical self-love and she does this through her speaking gigs, social media platforms, coaching programs, and just by walking her talk.
Nitika began her journey as an entrepreneur as the founder of the popular online magazine, Bella Life, in 2010. She's also the host of the talk show, Naturally Beautiful, on Z Living which focuses on a holistic approach to beauty from the inside out. Her passion for beauty and self-love landed her job with a luxury skincare brand as their on-air beauty expert for QVC.
In this episode, you'll discover how Nitika started her business on Gabby Bernstein's living room floor, the unapologetic approach she took to building relationships, why she told people she was a talk show host before she was one, why it's so important to network with grace not with an agenda or a pitch how being the best version of yourself and being of service are key to personal branding, and so much more.
In this episode, you'll discover:
Why Nitika thinks her closest friends would say she's "unfiltered"
Where, when, and how Nitika started her business
The events that led to the end of Nitika's first TV hosting gig
How Nitika became known for being an expert on self-love
The ways Nitika practices self-love in her own life and business
Why you should never treat your relationships like transactions
Nitika's tips for approaching influencers without being intimidated by them
How Nitika crafted her personal brand and her advice for others doing the same
The biggest mistake Nitika has made in her business
The most rewarding part of Nitika having her own business
Nitika's main piece of advice for beginning entrepreneurs
Nitika's favorite form of self-care
Resources:
Loved this episode? Show it some love.
I'd be so grateful if you subscribed on iTunes and left a review. The more reviews we have, the more likely fellow female entrepreneurs are to find these powerful interviews and get the insights they need to move their businesses forward.