episode 100: getting out of your own way with Gabby Bernstein
March 29, 2020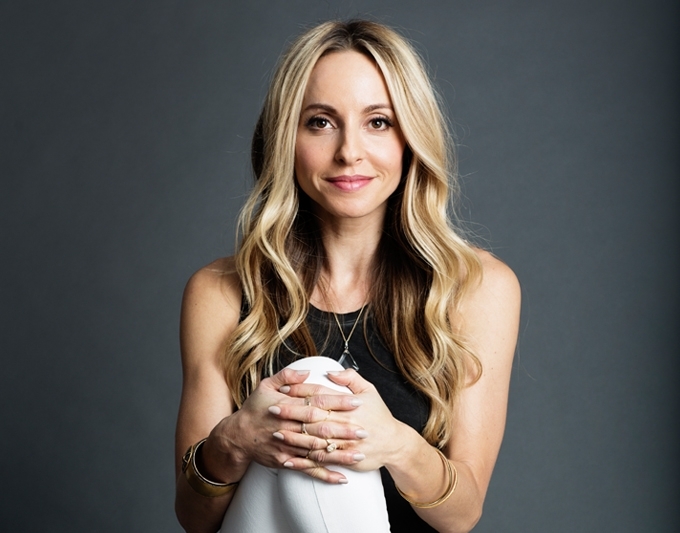 Gabby Bernstein is the #1 New York Times best-selling author of The Universe Has Your Back and has written six additional bestsellers, including Super Attractor which just launched in September 2019.
She was featured on Oprah's Super Soul Sunday as a "next-generation thought leader" and The Oprah Winfrey Network chose Gabrielle to be part of the "Super Soul 100" a dynamic group of 100 trailblazers whose vision and life's work are bringing a higher level of consciousness to the world.
The New York Times identified her as "a new role model." She appears regularly as an expert on The Dr. Oz Show and co-hosted the Guinness World Record's largest guided meditation with Deepak Chopra. Additionally, Gabrielle has been featured in media outlets such as ELLE, OWN, TODAY, Marie Claire, Health, SELF, Women's Health, Cosmopolitan, Glamour, the covers of Success Magazine, Experience Life Magazine and more.
So, I came across Gabby Bernstein back in 2008 while reading an article in the New York Times. But I didn't fully get into her work until 2011 when I was going through a terrible break-up.
From her books to her live events to her guided meditations, her work has played a significant role in my own personal growth, and I'm so honored to have her on the show to share all kinds of business wisdom with you.
In the episode, she shares:
The life event in her 20's that made her fearless in the pursuit of her work as a spiritual teacher
What it was like to start a business before social media existed and why word of mouth was the secret to her growth especially in the beginning
What it looked like to transition from coaching clients to exclusively make a living speaking and writing books
Why she was forced to come to terms with her workaholism 10 years into business, and what it looked like for her to finally build a team
Why she says focusing on service has been the secret to her success and global impact
The 7 blocks that we must get over in order to become what she calls a "Super Attractor"
And so much more!
Resources:
Loved this episode? Show it some love.
I'd be so grateful if you subscribed on iTunes, Spotify, or your favorite podcast app and left a review. The more reviews we have, the more likely fellow female entrepreneurs are to find these powerful interviews and get the insights they need to move their businesses forward.