episode 68: daring to take the leap with Nicole Centeno
April 7, 2019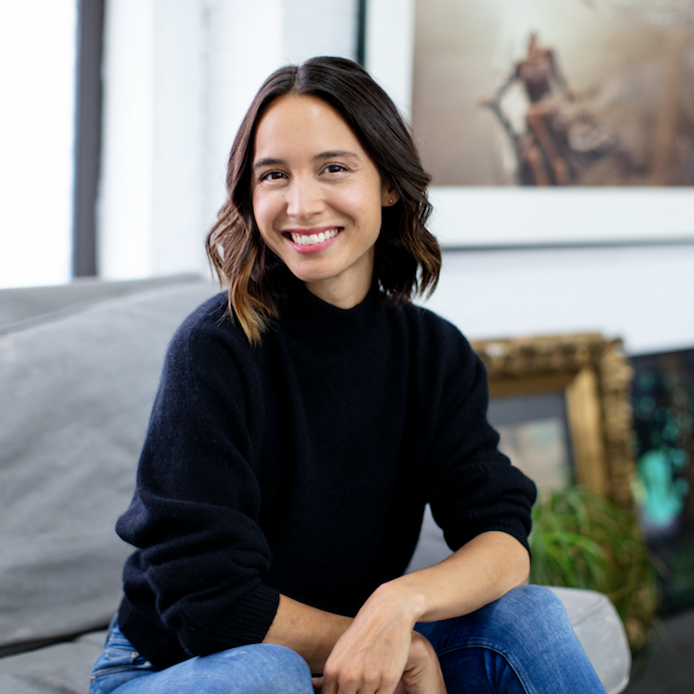 Why she's amazing:
Nicole is the founder and CEO of Splendid Spoon, a holistic wellness brand delivering ready-to-eat, plant-based meals nationwide. Prior to creating Splendid Spoon, Nicole studied diet therapies as treatment for illness, trained at the French Culinary Institute, and managed a New York City catering business. She has taught cooking and nutrition courses at Columbia University and is the author of Soup Cleanse Cookbook. She Nicole lives in Brooklyn, NY, with her two sons, Grover and Caleb.
In our conversation, she shares:
What it was like to work full time in the magazine industry as she turned her passion for food into a side hustle and the wild things she did to prepare and deliver meals to her clients
The practices she implemented daily in order to stay sane while juggling everything—her job, her catering gigs, and more
Why she's always been energized by taking massive leaps into the unknown and is often the first of all her loved ones to do something even if it's risky
All of the bold moves she made to build brand awareness and how putting herself out there landed her incredible partnerships and opportunities, specifically one with Fresh Direct
Her super smart trick for moving through self-doubt and fear, and her go-to resources for cultivating inner courage
And so much more!
Resources:
Loved this episode? Show it some love.
I'd be so grateful if you subscribed on iTunes, Spotify, or your favorite podcast app and left a review. The more reviews we have, the more likely fellow female entrepreneurs are to find these powerful interviews and get the insights they need to move their businesses forward.