the truth about Your Wellness Brand.
March 12, 2018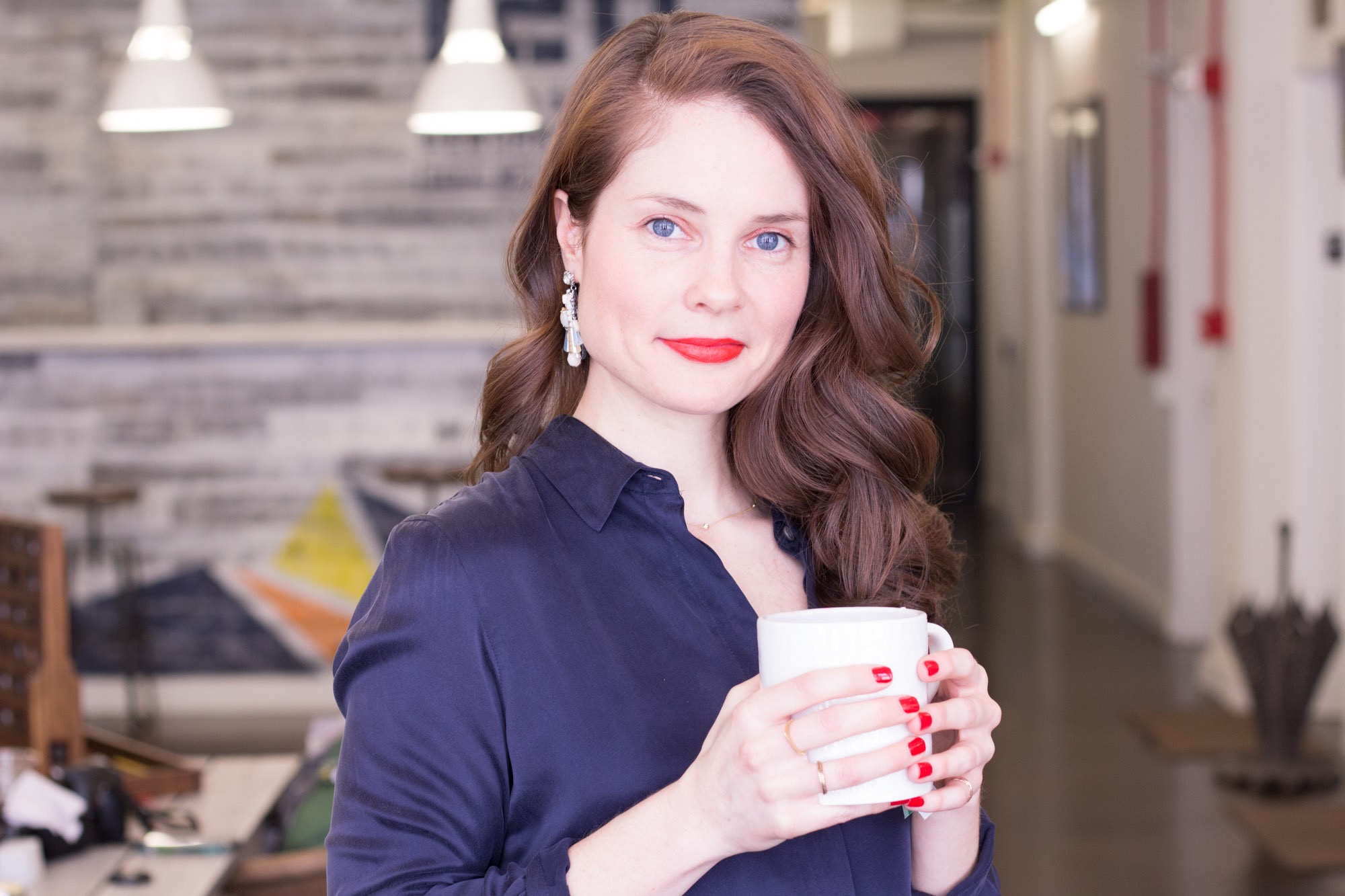 If you're like me, you've probably signed up for a bunch of online courses…
…and never finished them.
There are three DIY guys I've barely even looked at if I'm being honest.
But I want you to know that Your Wellness Brand isn't just one of those online courses that will sit in your "course collection" and get forgotten about.
Nope.
It's a LIVE, interactive group program that happens to be "online" vs. in person. Trust me, if I could host you in my apartment or co-working space every week, I would.
But for now, it's technically "online" to make it accessible to everyone. Whether you're in New Jersey or New Mexico, Canada or Costa Rica, you can participate.
So, if you've been thinking…I probably won't even complete this course if I enroll, I'd like to challenge that assumption right now with the facts.
Fact #1:
Your Wellness Brand is an invitation to carve out the time to actually establish the real foundation of your business and brand. It's not a "save-it-for-later" experience; it's a "use-it-now-strike-while-the-iron's-hot" experience.
Fact #2:
It is an invitation to actively participate in the creation of your business, to dig deep and answer questions you've likely never answered before, and to finally figure out how to bring your real self to life online in a way that's going to make your meant-to-be clients take one look at you and KNOW you're the one.
Fact #3:
It is an invitation to do things differently, to explore your own creativity, to get up close and personal with your heart and soul's vision for your work in the world. And to quit all that brain-hogging comparison so you can focus on the fact that you're literally 1 in 7.6 billion. No one else is you.
Getting from where you are now:
half-baked ideas
half-finished online presence
half-sure about what you're doing
To where you want to be:
crystal clear and pumped
online presence on point
confident in your value and mission
You have to take action now so that you can discover the gold that's already inside you, AND to trust that it's more than good enough.
Do I have your attention? Good.
Because I'll be the one guiding you every step of the way.
This is what will happen each week.
The Video Lessons. On Mondays, you'll be sent a short video lesson that's 10 minutes tops explaining the topic and assignment of the week. Super easy to digest and they're pretty to look at.
The Coaching Calls. On Thursdays, we'll hop on a call for 90-minutes so that I can add more wisdom and guidance to the lesson and give you and your classmates time to get coached by me live.
The Homework. The homework is found in one easy to access place, the Your Wellness Brand Playbook, where you'll be spending time answering questions, involving your loved ones, and mapping out the details of your business and branding assets.
The Copy Feedback. Once we get to the copywriting portion of the course, you'll learn how to write copy for your website and I'll give you real-time feedback. I will literally take what you've written and add my comments. Heck, I'll probably throw in some edits because I can't help myself.
The Website Support. After we've clarified all of your branding assets: your messaging, your service offerings, your brand vibe and visual preferences, it's time to bring it to life online DIY style or with the support of recommended web designers.
The Community. This is an intimate group experience, so you'll have the opportunity to get feedback from your classmates and make connections you'll keep for life.
The Forever Access. You get all of the course material for life. That means this is a framework you can return to over and over again for clarity and support. Even better? When I make updates to the course, you get them for free.
Wondering why you would ever say, "Nah, I'll wait until next year" to this? Me too.
Waiting means you waste another year spinning your wheels, feeling like you've made little progress towards having a business that's more you, more magnetic, and more cohesive.
What makes Your Wellness Brand even more worth it right now, is that there are TWO incredible bonus lessons that are valued at $2000 alone.
Copywriting 101 + Social Media 101
Never before have I shown anyone my copywriting process. The process I've used to write for over 150 clients—best-selling authors, spiritual teachers, coaches…
And I'm super excited to share the social media strategies that have worked for me in building an audience, getting clients, and more.
So…
If you've been thinking Your Wellness Brand is just another online course that you won't finish…
If you worry that it will sit in your "course collection" and build a bunch of virtual dust…
If you don't want to waste another cent on something you won't actually DO…
Here's the truth: Your Wellness Brand isn't some DIY course you'll forget about. It's a live experience with real-time access to me.