You're Here to Create a Career Out of Your Passion 
I'm here to help you package and share that passion
in the most impactful and authentic way possible.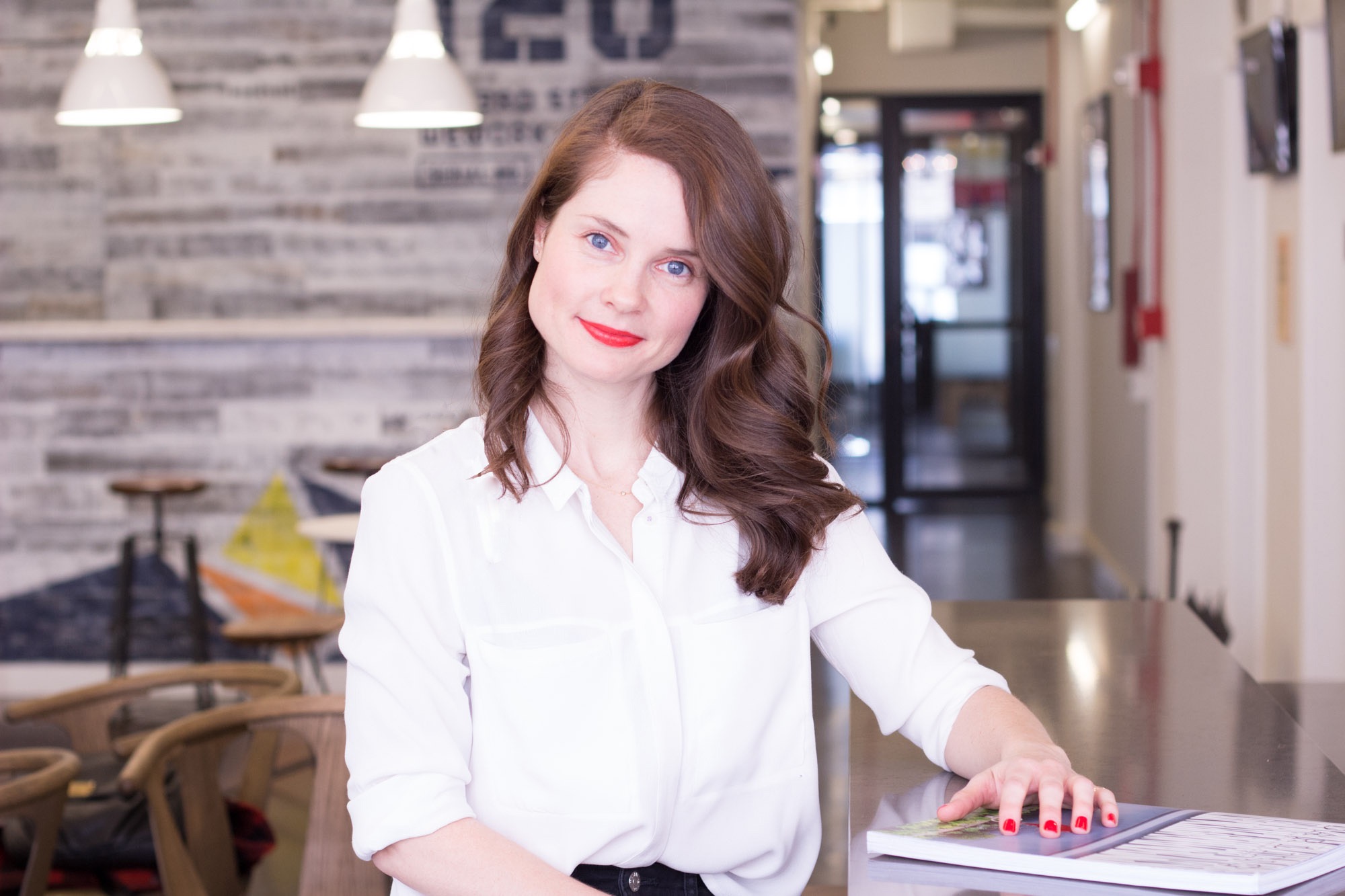 There's a business vision that's been taking shape in your daydreams,
on the pages of your journal, and inside the squares of a private
Pinterest board for weeks, months, or even years.
It feels like every single one of your cells is buzzing when you think about it.
Because it's what you're meant to do on this planet, and you know it.
Having a business in the wellness industry means that what you love to do also makes a difference.
It means you can use your talents and passion to give people access to healthier bodies, clearer
minds, and an empowering perspective on living a life filled with meaning.
(Hello, that's seriously important work!)
Every week, you set the intention to take one small action to move this vision forward,
but for whatever reason, it remains a distant idea instead of a living, breathing thing.
Maybe you're busy running the beginnings of a growing wellness business and
just don't have time to bring your evolved brand identity to life.
Or maybe you're a newbie just starting out at this whole entrepreneur thing,
and have no idea where to start.
Either way, you know you've got to take action because your soul
is nudging you to get this out into the world right now.
You want to do this right. You want to be smart about it.
But you're torn and unsure where to start and more importantly where
to invest your precious $$.
You need a web designer and developer to map out plans with, but you wonder,
"who is the best person to hire in my budget?"
You sit down to write your website copy only to find that you have complete
and utter writer's block every single time.
Or you aren't sure on how to distill the million and one ideas you have
bopping around in your head, so you resort to procrastination.
Let's put a pin in all that for a moment.
Your first step is very simple. You need to get clear on exactly what you want to create,
why you're unique, and then communicate it like a pro so that people want to hire you.
This comes down to two things: brand clarity and copy. And they're my superpowers.
I hone in on the golden nugget ideas, message, and mission you can't quite
articulate, and get it down on paper in your voice.
People come to me when they're struggling to launch their businesses
or simply want to rebrand and take things to the next level.
They want support and guidance from someone who can help them fine-tune that vision
and bring it to life through the perfect copy.
That's what I'm here to do for you through thoughtful
brand alignment and conversational copywriting.
---
Professional Bio
Blair is the founder of Blair Badenhop, Inc., a global brand strategy and copywriting service destination for wellness entrepreneurs, and the host of the Brand Yourself podcast. She's also the mastermind behind the online course, Your Wellness Brand, an 8-week video training program that teaches health coaches how to leverage their purpose and personalities to create one-of-a-kind brands. She has supported 150+ coaches and entrepreneurs in creating meaningful and authentic brand identities for website and program launches. Her clients have included industry leaders like Jadah Sellner, Nitika Chopra, Alexandra Jamieson, Anita Moorjani, Matt Kahn, amongst others.
Credentials & Education
BA from Gettysburg College, Women's Studies & Writing (2005)
Managing Editor, CollegeCandy.com (2006-2007)
Sales Assistant, Harper's Bazaar (2007-2009)
Corporate Contributions Manager, Dress for Success Worldwide (2009-2011)
Health Coaching Certification, Institute for Integrative Nutrition (2010-2011)
Project Manager, Institute for Integrative Nutrition (2011-2012)
Referrals Marketing Manager, Institute for Integrative Nutrition (2012-2013)
Director of Community & Strategic Partnerships, Institute for Integrative Nutrition (2013-2014)
Completion of The Copy Cure by Marie Forleo (2015)
Part-time Health Coach & Consultant at Parsley Health (2015-2016)
Founder & CEO of Blair Badenhop, Inc. (2014-Present)