11 questions about Your Wellness Brand answered.
March 15, 2018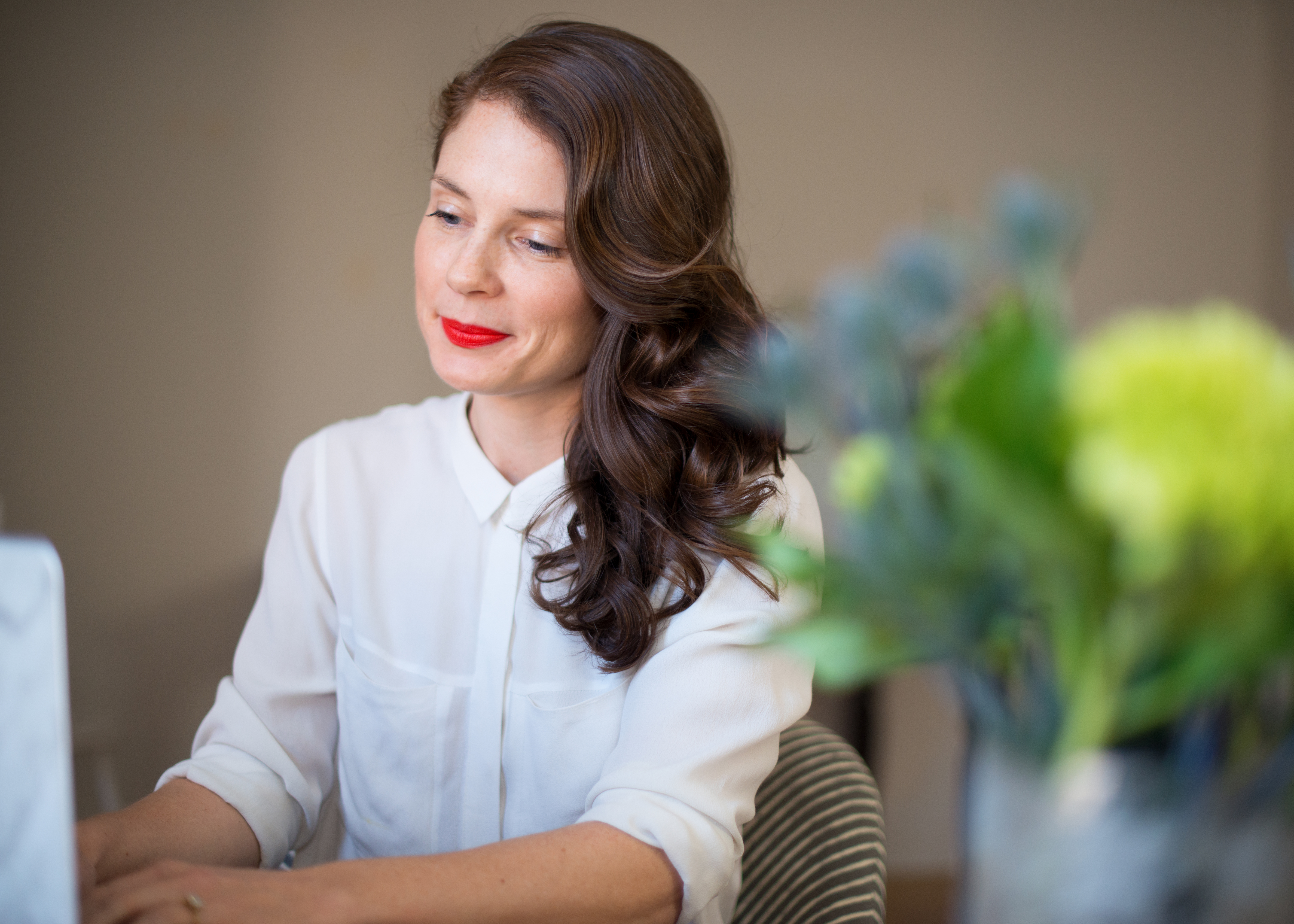 You know when you discover something amazing and feel like you'll literally burst if you don't shout it from the rooftops?
That's how I feel about Your Wellness Brand.
About a year into my business, I realized that my approach to developing a brand is different. Instead of starting with the strategy part, I start with the heart and soul part. That's you.
Think about it.
You are 1 in 7.6 billion people on the planet. There is literally NO ONE exactly like you.
The fact that you are a one-of-a-kind human—with a beautifully unique set of gifts, experiences, goals, and vision—is quite literally your superpower.
So the first step to establishing a distinct personal brand is to establish who you are, what you stand for, and what problem you solve first.
Once you know the details of what makes you YOU, you can brand yourself. And it's in branding yourself that you create a one-of-a-kind presence online in your industry. Because you are already one-of-a-kind.
This is what Your Wellness Brand teaches you to do. My 8-part framework starts with you and uses that as the basis for every foundational piece of your business—the tone of your copy, the audience you choose to market to, the services you offer, and more.
Need some questions answered? Here's the top 11 Q&A.
Q: Is this course only for health coaches?
A: While it was initially created with health coaches in mind, the framework of the course works for any entrepreneur in the wellness industry. Whether you're a fitness trainer, yoga teacher, mindfulness expert, nutritionist, or wellness blogger/writer, you will absolutely gain the knowledge you need to establish the foundation of your business and brand.
Q: Is the material applicable if I live outside the United States?
A: Absolutely! Your Wellness Brand is already a global online course. I've had students from Turkey, Israel, and the UK. And I've personally worked 1-1 with clients in Australia, the UK, and Canada, so my framework and methodology are universal.
Q: How long is the program?
A: The course is ten weeks long.
Q: How will I get access to the material?
A: Upon enrolling, you'll create a username and password and receive an email with instructions on how to access the learning center.
Q: What's included in the program?
A: Eight video lessons, ten live group coaching calls, weekly homework assignments in the Your Wellness Brand Playbook, two bonus lessons: Copywriting 101 and Social Media 101, my feedback on your work, a private Facebook group, and lifetime access.
Q: When will I get access to the video lessons?
A: You'll receive a weekly email every Monday that alerts you when a video has been released. When videos become available, you'll be able to watch them in the learning center. Simply log in and you'll be able to view them!
Q: How long are the video lessons?
A: They are a maximum of 10 minutes each. You'll be spending the most of your time on the weekly coaching calls and in doing the homework assignments.
Q: What if I have questions once I enroll?
A: You'll be able to connect with me via the private Facebook group or shoot me a note through the Help section of the learning center. I'll get back to ASAP.
Q: Can I get all of the video lessons at once?
A: No, the course is meant to be taken one lesson at a time and the order is important for the learning process.
Q: Can I learn at my own pace?
A: Absolutely! You will have lifetime access to this course, so you will always be able to go back and review the material. I do highly recommend participating live, however, because you'll get the most value out of the program when you have full access to my feedback.
Q: What does "lifetime access" really mean?
It means that you can take the course over and over again every year for free. Best of all, I will be adding new materials with every enrollment period, so you'll get access to them too. You are also welcome to sit in on the weekly coaching calls, however, I will be giving my attention and guidance to the new students only.