episode 78: why being unapologetically YOU creates a magnetic brand with Amy Smith
June 16, 2019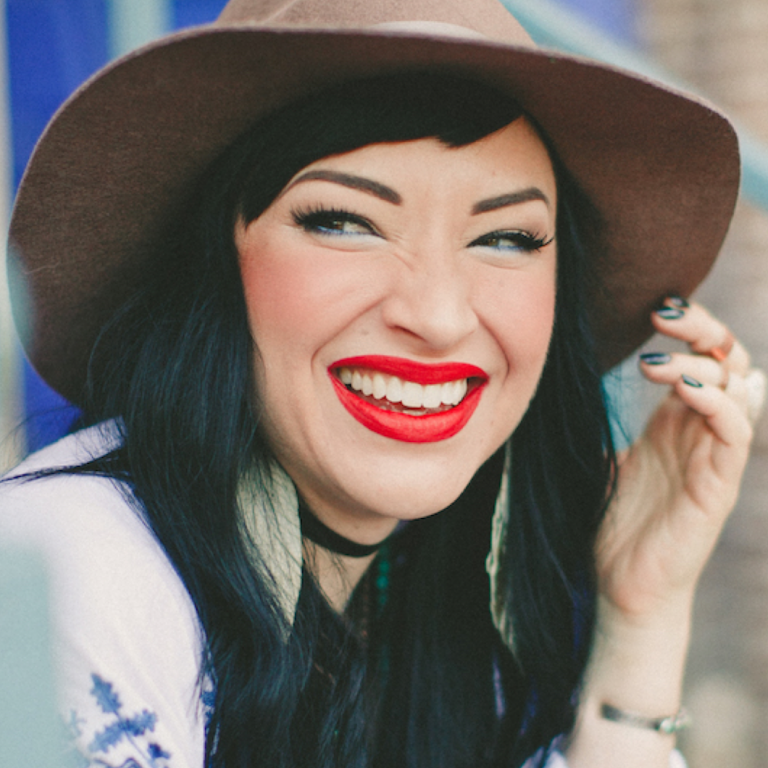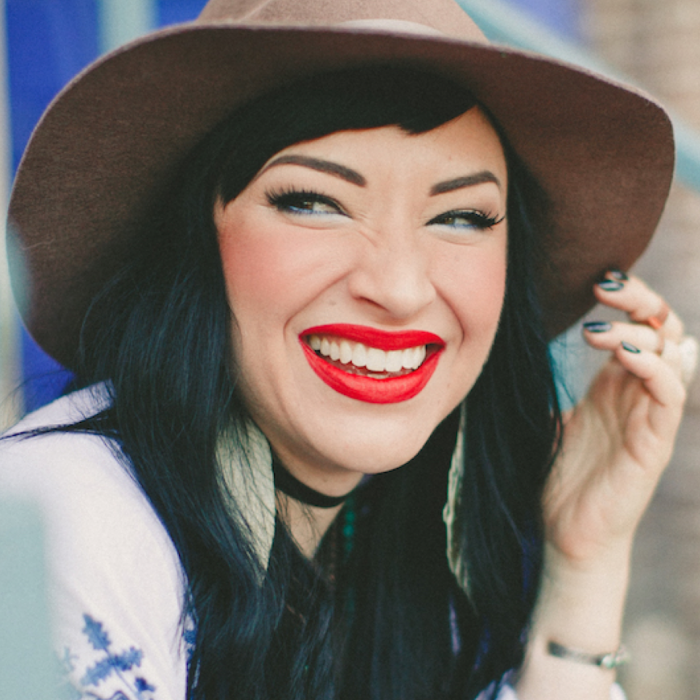 Why she's amazing:
Amy is a certified confidence coach, masterful speaker, and personal empowerment expert. As the founder of TheJoyJunkie.com, she uses her roles as coach, writer, podcaster, and speaker to move individuals to a place of radical personal empowerment and self-love.
With an acute focus on helping people "find their voice," she is highly sought after for her uncommon style of irreverence, wisdom, and humor and has been a featured expert on Fox 5 San Diego and YourTango.com.
What you'll discover in this episode is that Amy is completely unapologetic about who she is—her rebellious style, her love for throwing in a few f-bombs here and there, and her heart-centered intention to help women all over the world step into their power.
In the episode, she shares:
What it was like to grow up in a religious home that stifled her authenticity and self-expression, and how she stayed true to herself anyway
The moment she realized that there was a cost to making everyone else's wants and needs more important than her own
The work she did day in and day out to set herself free from people pleasing and figure out what impact she really wanted to make

Her discovery of life coaching, what led her to pursue it as a side hustle and start specializing empowering women to use their voice and honor their truth

Her transition from full-time job to full-time entrepreneur and why she says it's so important to remember that 6-figure businesses don't happen overnight

Why she wishes she invested in a business mentor way earlier, and what she's done most recently to take things to the next level

And so much more!
Resources:
And I'm very excited to share that…
My copywriting self-study course is now live.
If you're someone who has struggled to nail your brand's messaging, from the tagline to the mission statement to the about and services pages—this $99 course was designed for you.
Yep, for $99 you can get inside my brain and grab my whole copywriting process and learn how to write captivating copy in under 40 minutes.
Inside, I teach you how to get into the Copywriting Mindset, The Top 3 Copywriting Principles that most entrepreneurs have no idea how to integrate, and then HOW to effectively write the copy for each of the core pages of your website: Home, About, and Services.
Loved this episode? Show it some love.
I'd be so grateful if you subscribed on iTunes, Spotify, or your favorite podcast app and left a review. The more reviews we have, the more likely fellow female entrepreneurs are to find these powerful interviews and get the insights they need to move their businesses forward.