episode 89: trusting your own recipe for success with McKel Hill Kooienga
January 12, 2020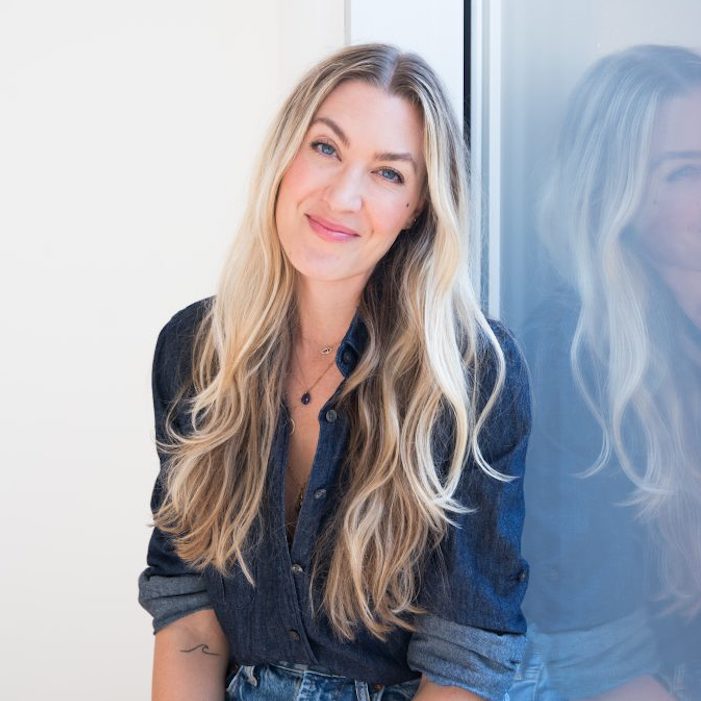 Why she's amazing:
McKel is the Founder and CEO of Nutrition Stripped, a trailblazing mind-body health company that supports the wellbeing of people around the world.
Through her award-winning website and award-nominated social media that reach millions, online programs that have helped thousands take care of their health, a cookbook, and a community in 189 countries, she guides people to design an intuitive way of eating, living, and connecting with their inner health.
She holds a Master of Science degree in Clinical Nutrition from Ohio State University and is a Registered and Licensed Dietitian Nutritionist.
So, I have been a huge fan of McKel for years. In fact, when I was a health coach, I would send my clients to her website for healthy recipes all the time. And I couldn't help falling in love with her brand aesthetic which is just beautiful.
It was so much fun to chat with her, and as you'll hear, she is an angel of a human.
In our conversation, she shares:
What it was like at the very beginning of her journey to create Nutrition Stripped and how it went from passion project to full time business
Why she has always made it a priority to understand what her audience wants and then uses that to inspire the content of her programs and products

Why her intuition has played and continues to play a leading role in all of her business decisions, how that's contributed to her growth, and why she highly recommends learning to trust your instincts too

The key steps she took along the way to build an award-winning wellness platform, grow a social media following of over 300,000, and land lots of press in 7 years

Why she says believing in yourself is so important, and that by seeing ourselves clearly, we have the power to manifest what we want

And so much more!
Resources:
Plus, an exciting announcement!
For all you wellness entrepreneurs in the beginning stage of business…
My business mentorship program Your Wellness Brand is officially open for enrollment!
This is an intimate, 12-week group experience that takes you from business idea (or too many ideas) to your brand launch.
So, you walk away with not only clarity about what you do, who you serve, and how you serve them, but also your physical website copy, an organic marketing strategy, and a completely one of a kind brand.
To learn more and apply head on over YourWellnessBrand.com where you can check out the curriculum, all of the amazing bonuses, and video interviews with clients who share all of the details about their experience.
We kick off with our first week January 27th.
Loved this episode? Show it some love.
I'd be so grateful if you subscribed on iTunes, Spotify, or your favorite podcast app and left a review. The more reviews we have, the more likely fellow female entrepreneurs are to find these powerful interviews and get the insights they need to move their businesses forward.