episode 19: the simply real way to build your business with Sarah Adler
April 15, 2018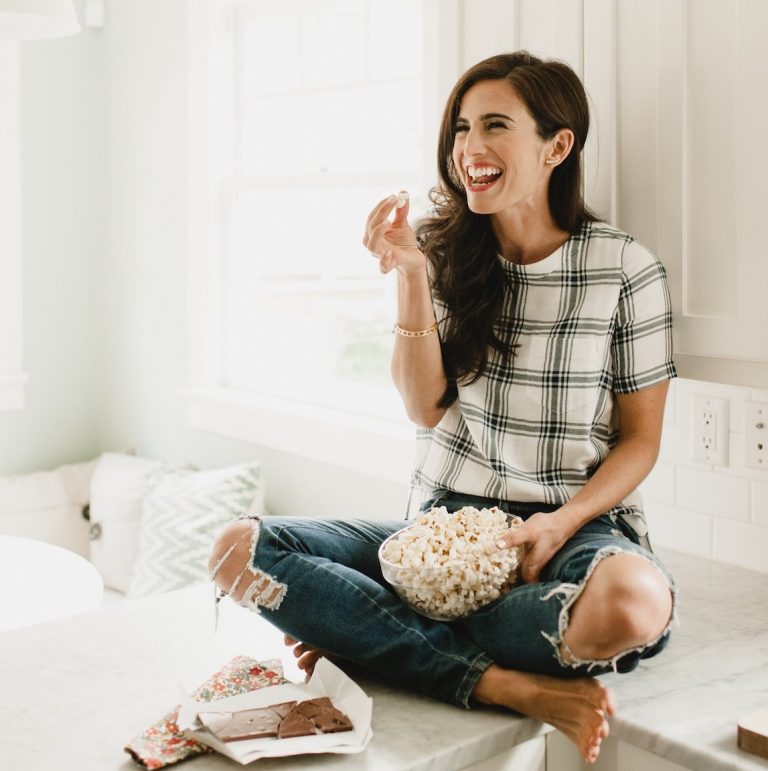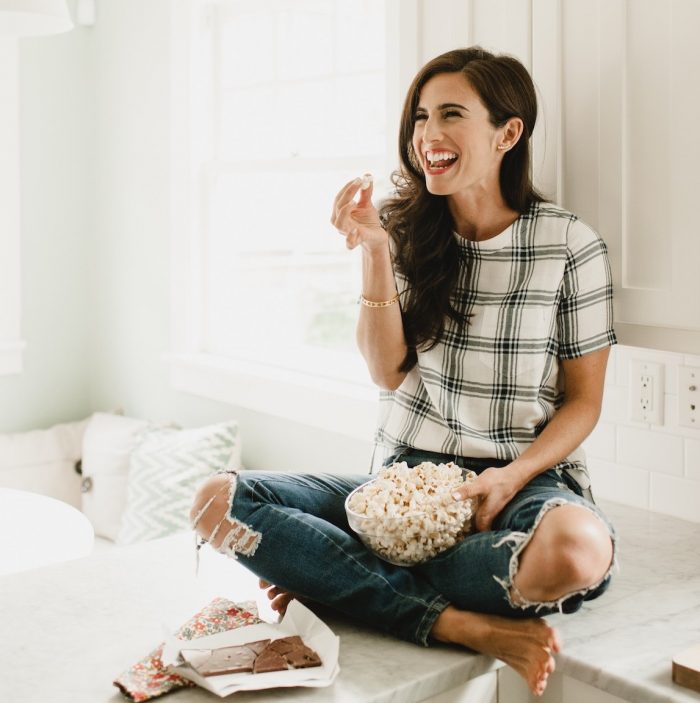 Why she's amazing:
Sarah is a nutrition coach, healthy lifestyle expert, cookbook author, real food lover, and owner of Simply Real Health—a healthy lifestyle company on a mission to educate, teach, and inspire others to live their happiest and healthiest life. She's renowned for her simple, delicious REAL FOOD recipes that always have 5 ingredients or less, as well as her healthy living philosophy that empowers her clients and greater audience to find pleasure and fun in healthy food without having to give up what they love. Sarah is truly one of my FAVORITE people to follow on Instagram—her handle is @simplyrealhealth by the way—because she brings so much thought, beauty, and love into everything she creates. It's something you can just feel and it's pretty darn magnetic.
In this episode, you'll discover:
What made her give up a career in TV right out of college and inspired her to start a wellness career in her early 20's and how that started with being a receptionist at a yoga studio while she was enrolled in nutrition school
How she turned her wellness blog and health coaching education into a business within one year, and why living with her parents was key to her success
How focusing 100% on her own business and never considering the "competition" led her to create a wellness platform that is incredibly unique
Her approach to getting clients in the beginning, and how focusing on going above and beyond for them built a really loyal tribe for her
Why it's so important to become a detective when it comes to getting to know your clients and audience; and how that empowers you to create the right group programs and online courses that actually sell
How she packaged her 1-1 coaching program into an online group coaching program and a created a variety of beautiful revenue streams
The role having great photos has played in the development of her brand and growth of her business; why she recommends investing in that first
And so much more!
Resources:
Loved this episode? Show it some love.
I'd be so grateful if you subscribed on iTunes and left a review. The more reviews we have, the more likely fellow female entrepreneurs are to find these powerful interviews and get the insights they need to move their businesses forward.