episode 67: #OnTheRise, the reality behind year one of business with Veronica Grant
March 31, 2019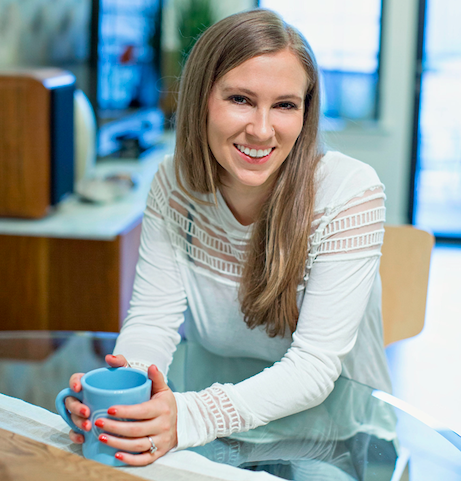 Introducing #OnTheRise!
I'm really excited to share that today's episode marks the beginning of a brand new series called #OnTheRise.
Since starting the show, I've been wanting to have conversations with early stage entrepreneurs who are experiencing significant growth and success in their businesses.
Because I thought it might be helpful for you to learn how they did it and what strategies they've implemented that have really worked for them.
So, #OnTheRise was born, and you can expect these conversations to be peppered in between the regular episodes. If you're a fan of this idea, let me know by sending me a DM on Instagram @blairbadenhop or an email at [email protected].
First up, we have Veronica.
Why she's amazing:
Veronica is a Love-Life Coach for smart, successful women who feel like they have it all—except love. Through her binge-worthy podcast—Love-Life Connection, free challenges, and coaching programs, she's here to shake up how you find love, even in our swipe right, swipe left world. Her expertise has been featured in O Magazine, Bustle, Your Tango, Elephant Journal, and more. And she's a graduate of the Institute for Integrative Nutrition.
In our conversation, she shares:
Why she felt really lost in the first year of business and the mistakes she made along the way that kept her from getting clients and gaining traction
Why she took a massive leap of faith and invested in a business coach and how this decision helped her finally figure out what she wanted to be known for and specialize in
Her biggest defeats along the way and the role persevering and moving forward anyway played in her success
Why spending hours interviewing her target audience was the secret to nailing her message and building a steady stream of clients
One of her go-to marketing strategies for building her super engaged community and converting leads into customers
And so much more!
Resources:
Loved this episode? Show it some love.
I'd be so grateful if you subscribed on iTunes, Spotify, or your favorite podcast app and left a review. The more reviews we have, the more likely fellow female entrepreneurs are to find these powerful interviews and get the insights they need to move their businesses forward.