episode 116: learning to trust yourself & your instincts with Megan Roup
August 2, 2020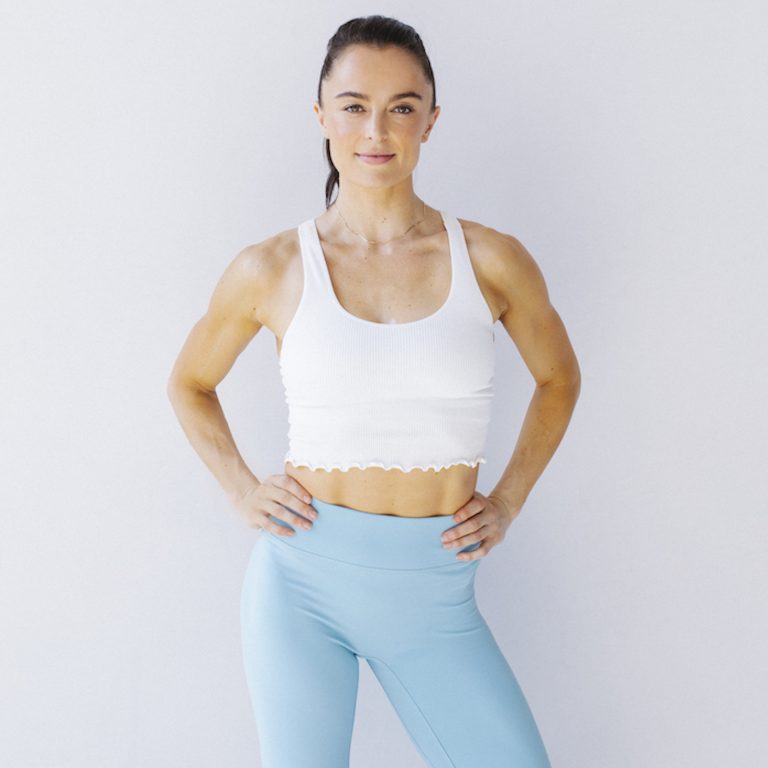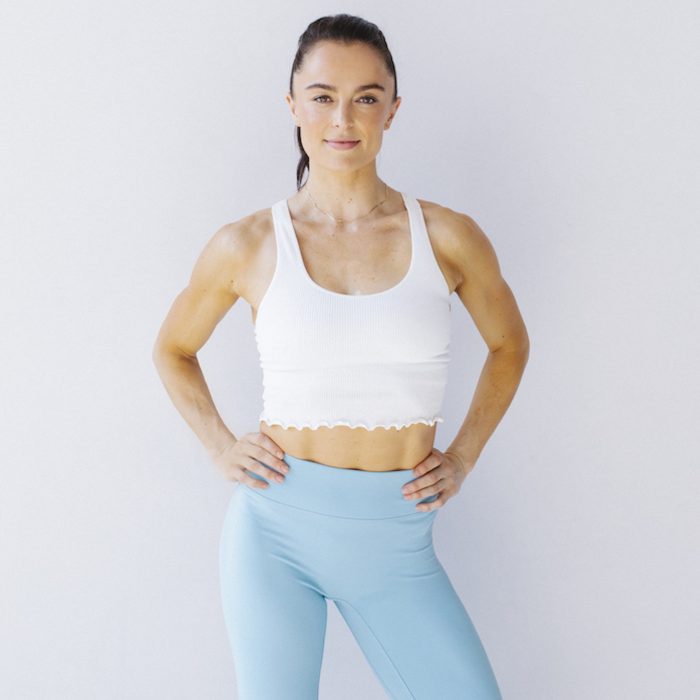 Megan Roup is a celebrity trainer and the founder of The Sculpt Society, a fitness platform and app that makes lengthening and strengthening dance cardio and sculpting workouts accessible to all women.
As a professional dancer, fit model, and fitness instructor, Megan struggled to find a workout that was both effective and fun until she found dance-based fitness.
After seeing how intimidating dance cardio could be for the average gal, she was inspired to change that and developed a method that made it simple and empowering—and The Sculpt Society was born.
Today, Megan's workouts are beloved by celebrities, influencers, and Victoria's Secret models including Arielle Charnas, Hannah Bronfman, Hunter McGrady, and Elsa Hosk. The Scuplt Society has been featured in Vogue, Shape, Health, Harper's Bazaar, E! News and many others.
So, I've been following Megan on social media for a while now and I adore her. She's not only a badass trainer in incredible shape, but she's also super down to earth and kind. And I'm so excited for you to listen in on our conversation today about how she built her amazing business.
In the episode, she shares:
Her journey juggling a professional dancing career with modeling for fitness brands, and teaching fitness classes
and what inspired her to go all-in as a fitness instructor
The moment she got the download to create her own dance cardio method, the steps she took to build her initial base of clients, and why her classes were completely full within 6 months of launching
The bold moves she made to build brand awareness and get in front of influencers, and why many of her celebrity clientele was a product of word of mouth
Why she calls herself the queen of the side hustle, and her biggest recommendations for taking the pressure off your business so that it can grow naturally in the beginning
The biggest mistakes she's made as an entrepreneur and why learning to trust herself has often been her biggest lesson
And so much more!
Resources:
Loved this episode? Show it some love.
I'd be so grateful if you subscribed on iTunes, Spotify, or your favorite podcast app and left a review. The more reviews we have, the more likely fellow female entrepreneurs are to find these powerful interviews and get the insights they need to move their businesses forward.