9 things every lady boss needs for fall.
October 22, 2017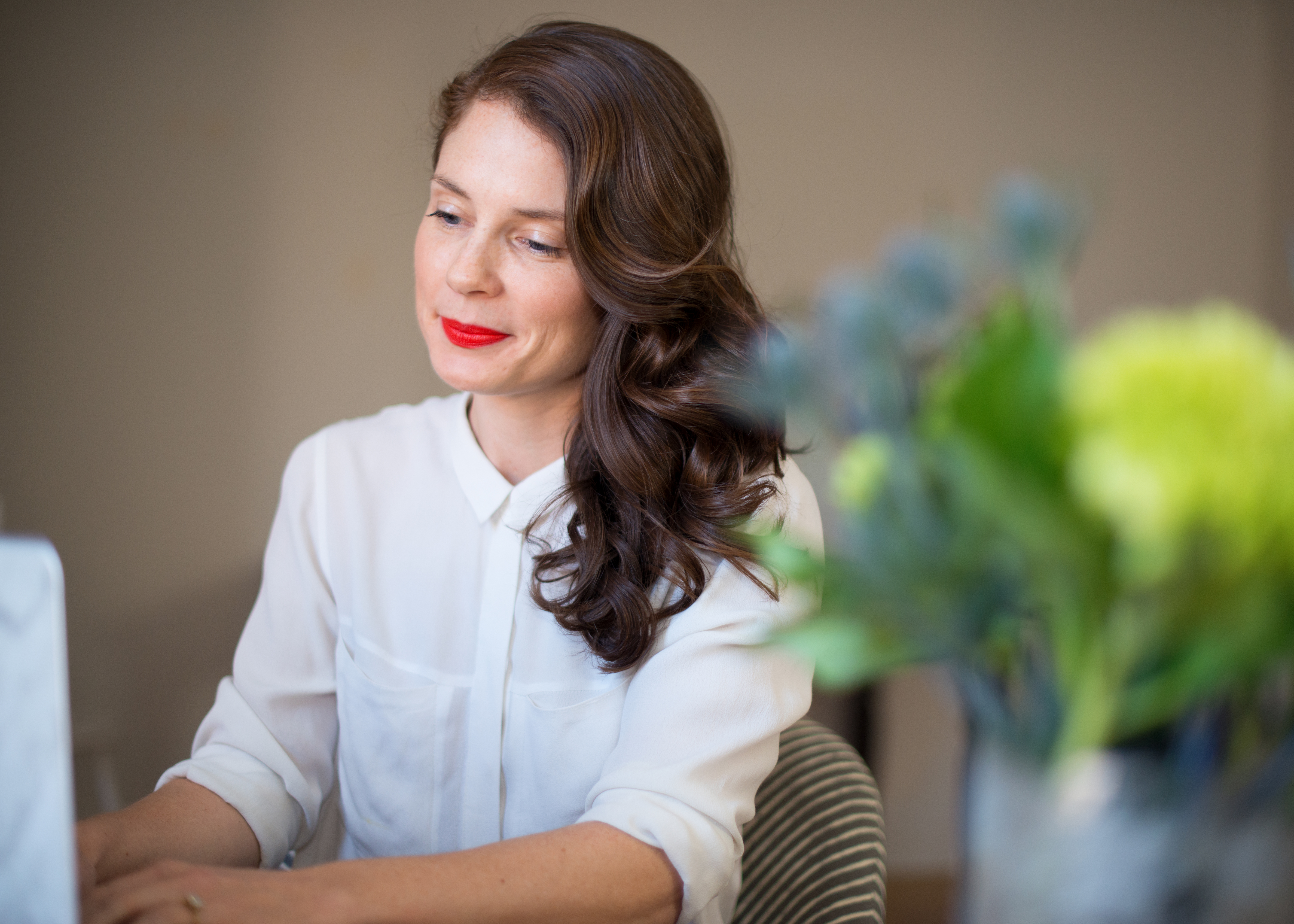 Think of a moment recently where you felt really confident and beautiful in your skin.
Perhaps you were out on a date wearing your favorite lipstick or standing on a stage giving a speech or even strolling around your hood in the sunshine. Hold that moment in your mind right now.
My guess is that you weren't wearing a baggy pair of sweatpants with your hair unwashed and your armpits unshaven. You were most likely polished and put together—your way—wearing something that made you feel grounded and in your power.
Clothing, makeup, blowouts, even a dap of essential oils etc. tend to have that effect on us ladies because as we express our true selves and our style and make the effort to look good, we feel good.
Which is why as entrepreneurs it's just as key to make the effort on a daily basis as well. Truth is, when you work for yourself fulltime, you don't always have a reason to get dressed up during the day. And if you're like me, there are many times where you just throw on a pair of leggings and a sweater, and call it a day.
But the moments where you carefully choose your outfit, put on a bold lip, do your hair, and grab all of your favorite functional gear—magic happens, ideas can arrive, and you feel as though you've stepped into a higher, happier vibe.
Since fall is here and we're all in that back-to-school/gear upgrade mindset, I wanted to curate a few items I find to make a world of difference as an entrepreneur as I bop around the city or work from home.
All of these items are stylish, functional, and timeless, so I consider them great investments that you'll be grabbing for forever (or as long as they last :)).
Adorning yourself with items that not only empower you to feel your best but to also do your best—hello, self-care!—are what will also play a part in boosting your productivity and creativity too.
Now I'd love to hear from you. Which items and organizational must-haves make your day? Please share them in the comments below.